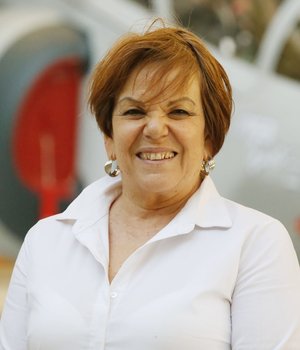 Mirta Susana Iriondo
President
Graduate in Theoretical Physics applied to Technology, Sweden
Master in Engineering Physics, Sweden
PhD in Mathematics, Sweden
Postdoctoral degree, FaMAF-UNC (Sweden)
Postdoctoral degree, FaMAF-UNC (CONICET)
She was born in Cordoba. Since July 2014, she is the dean for the Faculty of Mathematics, Astronomy, Physics and Computer Science (FaMAF) of the Universidad Nacional de Córdoba. In 2010 she was appointed Deputy Secretary of Scientific Research and Technological Development in that Ministry until 2012. In 2009, she became the coordinator of the Follow-up commission of the concession agreement between Lockheed Martin Aircraft Argentina and the National Government.
In 2007, she occupied the position of Director of Industrial Planning and Defense Services, at the Ministry of Defense.
She has specialized in Physics and Mathematics, and applied that knowledge in a vast career as professor and researcher, both in Argentina and in Sweden. She has written and published academic and scientific papers and has led numerous academic projects. She has an outstanding academic and professional career and has sound knowledge of the defense industry.