Optimum cost, efficiency and robustness combination for military pilot training
State-of-the-art intermediate basic advanced jet trainer with light attack capabilities
With more than 30 years of service, the IA-63 Pampa incorporates the latest technological advances (digital avionics, radar simulation, virtual scenarios, data link, a new low-consumption engine, among others), making it a reliable, highly competitive, low cost aeronautical solution, for both military training and light tactical missions.
TECHNICAL SPECIFICATIONS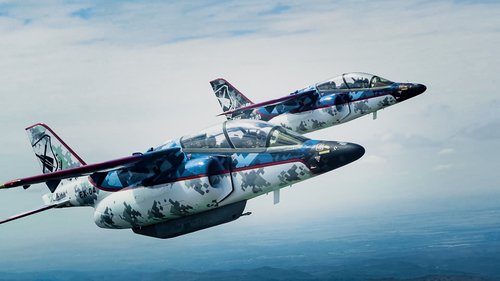 As a result of its ecient design, its proven performance throughout more than 30 years of operation, its state-of-the-art integrated avionics suite, and its new turbofan low consumption engine, the new IA-63 PAMPA III is capable of accomplishing (day/night) light attack missions as well as basic-advanced training outstandingly.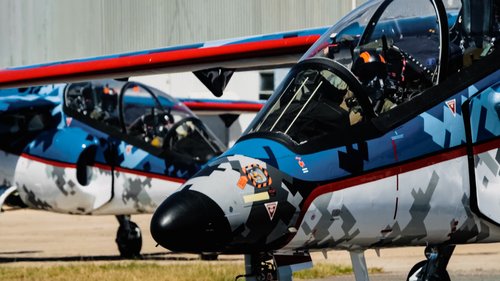 This new variant keeps its proven design, rugged structure, ecient basic systems, servo-assisted flight controls, easy maintenance, superior reliability and low operating costs similar to turboprop aircraft.
An Integral Logistic Support System (ILS/CLS) and an Integrated Ground Based Training System that features Computer Based Training (CBT), Avionics Desktop Trainer (ADT), Procedures Trainer (PTD) and a Flight Training/Simulator Device (FTD) as well, complete the PAMPA III system. Together sets an outstanding cost eective solution for a dual role military intermediate jet, flexible, reliable, aordable, in production, in operation and capable of a life cycle of more than 40 years.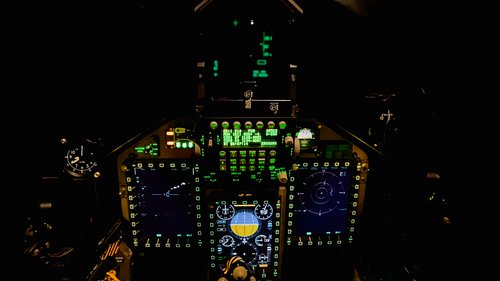 Provided with modern avionics suite (HUD, HOTAS, MC, EGIR & SMS) and a virtual training system (Embedded virtual avionics- Virtual RADAR, RWR, MRW and virtual threatens), with DATA LINK/MPS, and an optional HMD (Helmet Mounted Display), the new PAMPA III is capable of both virtual and real training and light tactical missions in one aircraft.
Based on BUS STD 1553, ARNIC 429 (BUS MIL STD 1760 optional) Its last generation Mission Computer (MC/OFP) allows several master modes thus granting higher reliability of mission management in a cockpit environment similar to that in latest generation fighters.
The modular structure and open architecture of the Integrated NAV/COMM/ATTACK System and a ground station for mission planning allow a flexible configuration that can be expanded to enable further training or combat capabilities as per users' request.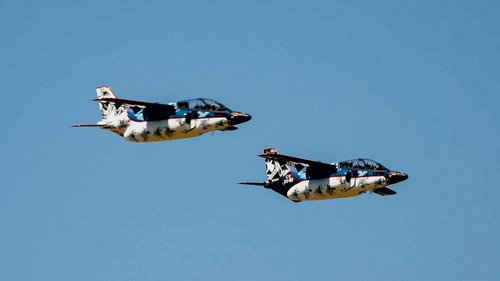 Basic Flight
Contact/ Aerobatics.
Instrument/ Formation flying.
Day/ Night.
Tactical Training
Basic, advanced and BVR Air-Air combat.
Air-Ground mission (Tactical navigation, CAS, etc.).
Virtual/ Real weapon delivery.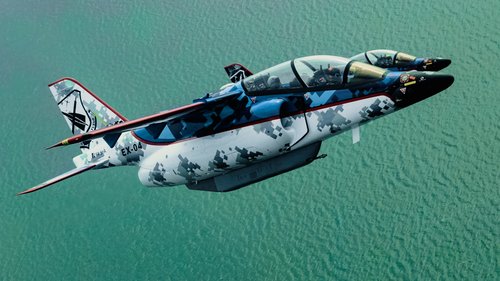 Light Attack
Air to Air/ Air to Ground Mission.
Low performance aircraft interception.
Anti-drug mission.
Five hardpoints (Pylons *1760 STD NATO*). *Optional.
Characteristic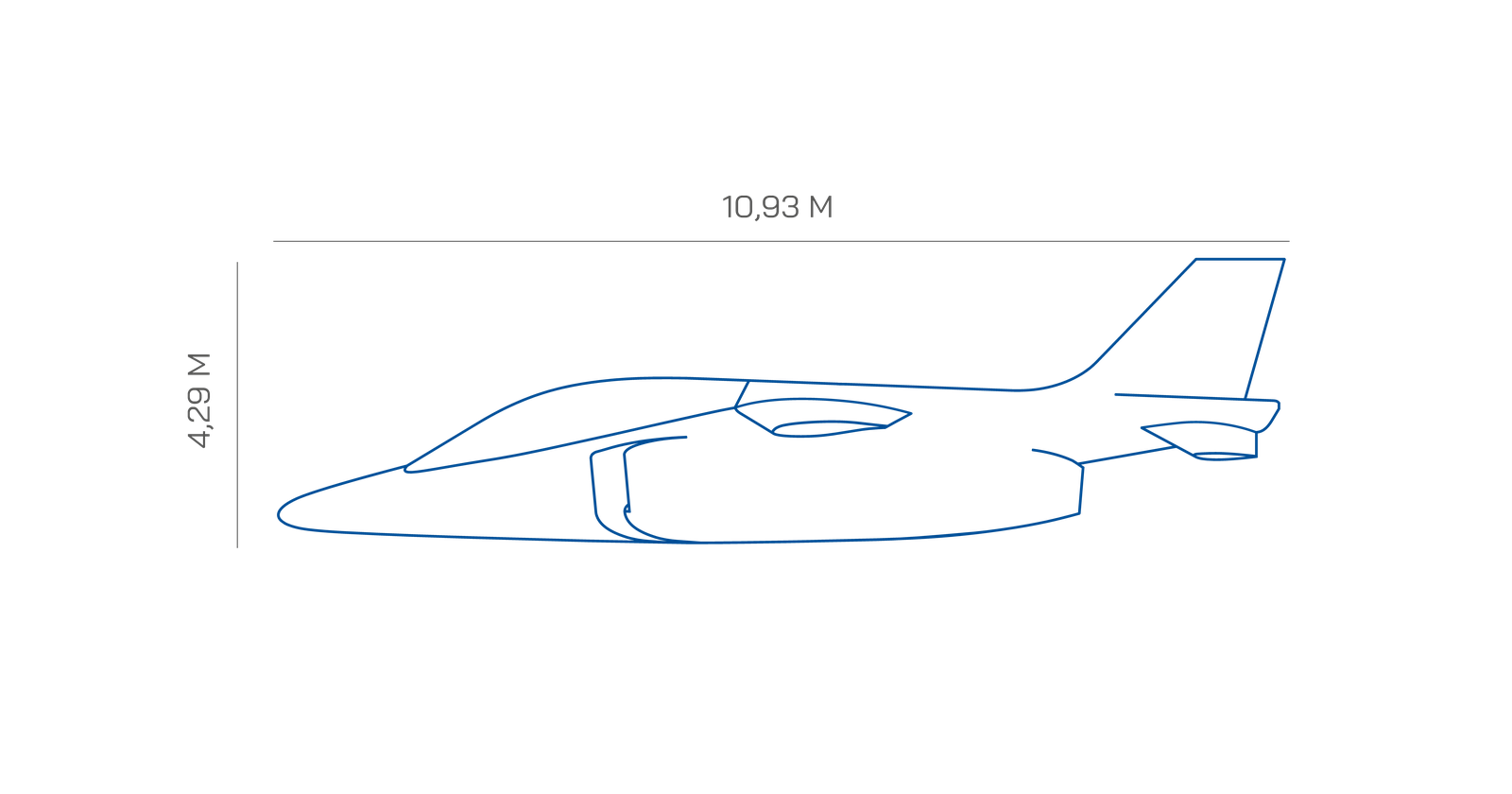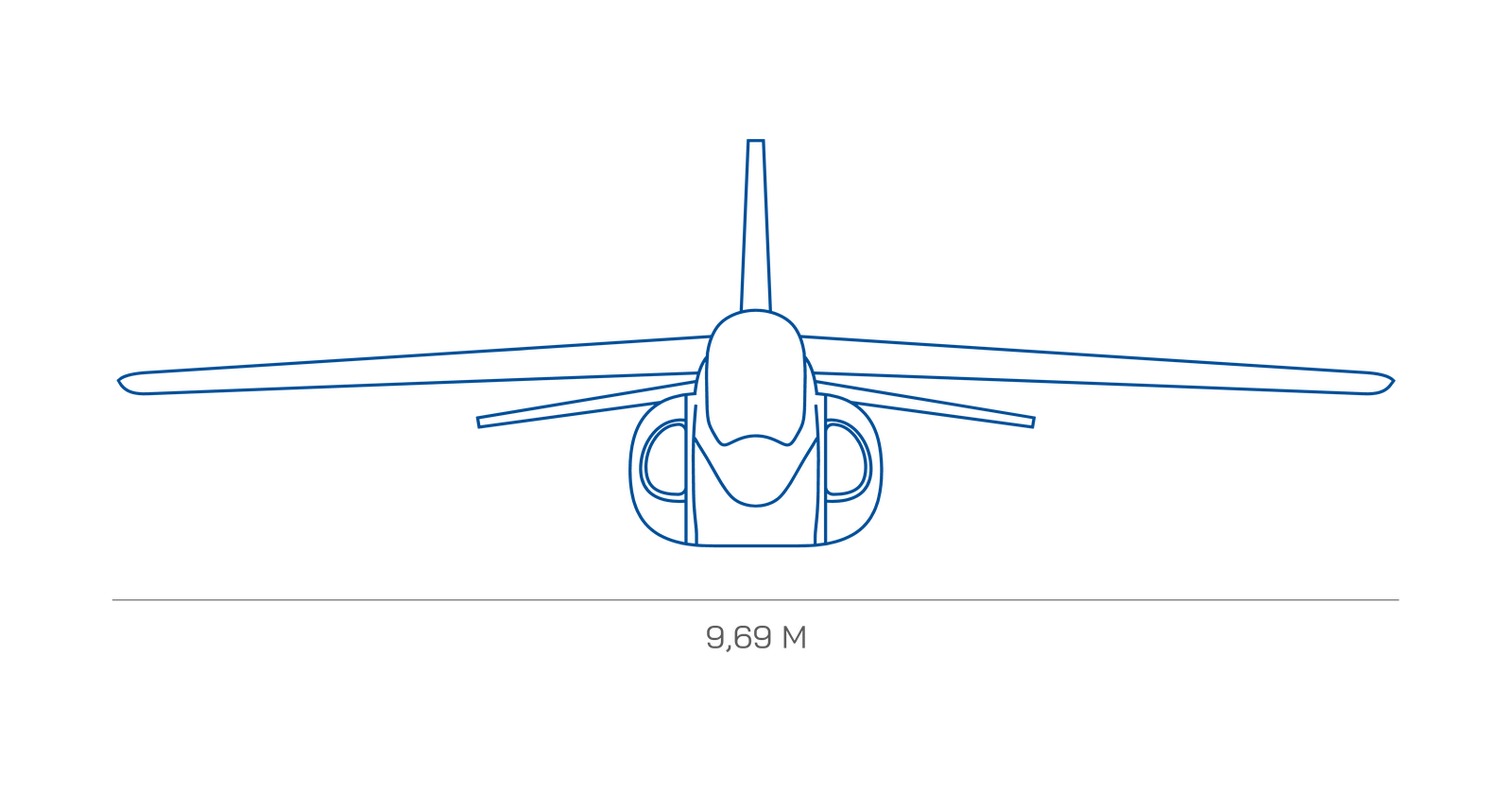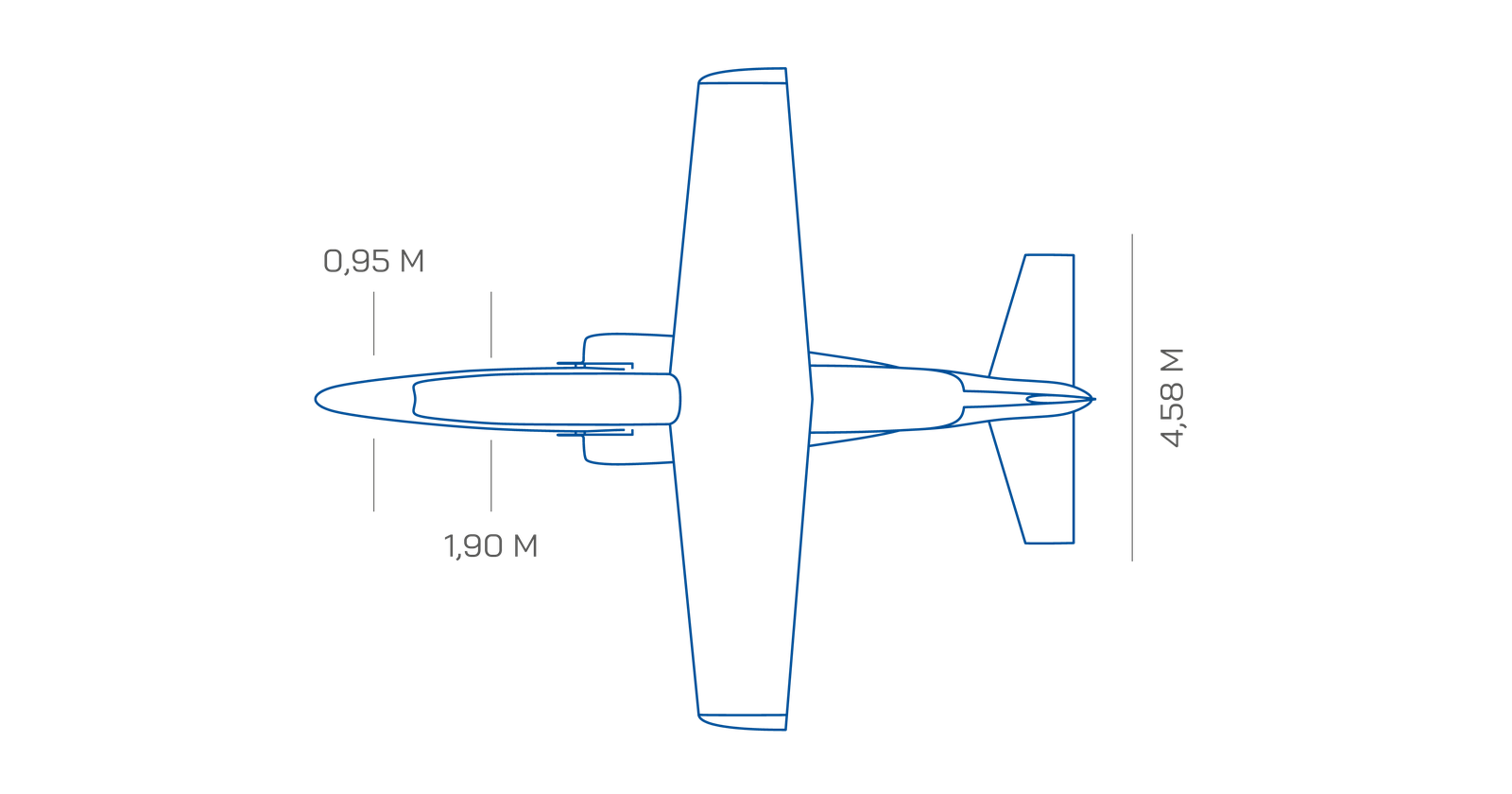 | | |
| --- | --- |
| Honeywell, TFE 731-40-2N | Turbofan Engine |
| Max Thrust (ISA,SL) | 1,820 kg - 4,000 lb |
| Max Thrust (Use) | Sin lim. / Put and Forget |
| TSFC | (0,46 Lb./ Lb./ h) |
| | |
| --- | --- |
| TOW Trainer | 3,890 kg - 8,570 lb |
| MTOW | 5,000 kg - 11,040 lb |
| WF, Max. Internal fuel | 1,380 lit |
| Max External Load | 1,200 kg - 2,650 lb |
| | |
| --- | --- |
| Max Level speed (SL/28000 ft) | 430/ 470 KTAS |
| Max Operating Speed KEAS/M | 480/ 0.8 |
| Stall with flap / landing configuration | 85 KEAS |
| Rate of climb (ISA, SL) | 6,050 ft/min |
| Range (Max intern fuel., 30 ´Reserv) | 1,270 nm |
| Endurance (Max int. fuel, 30 ´Reserv) | 5 Hr |
| Service Ceiling | 42,300 ft |
| Maximum Sustained Load factor (SL) | 5 g |