Innovative aircraft built in composite material for military pilot training in their early stages and military and civil operative tasks
State-of-the-art ab-initio/primary military and civil trainer aircraft, in development in FAdeA
With a two-seater side-by-side configuration, the IA-100 has the possibility of adding a third seat in a rear position. Powered by a single piston engine, this aircraft will be built entirely in composite material, and designed for elementary-primary military and civilian pilot training as well as for civil or military operative tasks. It will also have aerobatic capabilities and FAR-23 certification.
TECHNICAL SPECIFICATIONS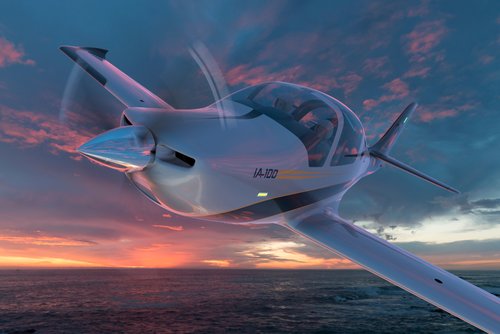 All composite single piston trainer, designed for ab initio-primary military pilots training, the IA-100 represents FAdeA´s composite technology entry in the general aviation and military training market. Its outstanding aerodynamics, excellent flight qualities, aordable state of the art systems, robust airframe and FAR 23 aerobatic category certification conjugate a set of optimum characteristics for a cost effective pilot formation with a highest teaching effectiveness.
Remarkably, the IA-100 features configuration, wing and power loading suitable for all training duties, including aerobatics and formation flying, a reliable Lycoming AEIO-540-D4A5 (260 HP), new generation Hartzell propeller, an aordable cockpit design with air conditioning, customized VFR/IFR digital avionics for modern ab-initio and primary pilots training and side by side + 3rd rear seat configuration to increase operational capabilities.
Additionally, the IA-100 offers customized flexible solutions, in avionics suite, for any of its variants.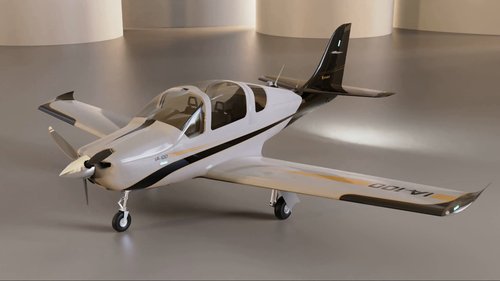 Affordable IA-100 maintainability, reliability and availability parameters have been focused by design for military operation, providing a low Life Cycle Cost (LCC) solution for modern air forces as well. An Integral Logistic Support System (ILS/CLS) completes the IA-100 system.
Together sets an outstanding cost effective solution for a dual role pilots formation, flexible, reliable, affordable and capable of a life cycle of more than 30 years.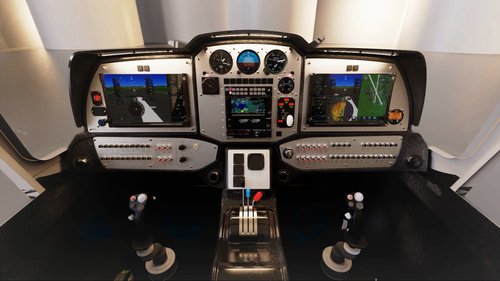 The IA-100 will feature digital avionics and back-up analog instruments. The avionics on the plane is a GARMIN G500 Suite that contains:
Two (2) GDU 1060 displays.
One (1) GI 275.
One (1) GMA 350.
One (1) GTN 650.
One (1) CNG 255ª
One (1) DME BENDIX KN 62A.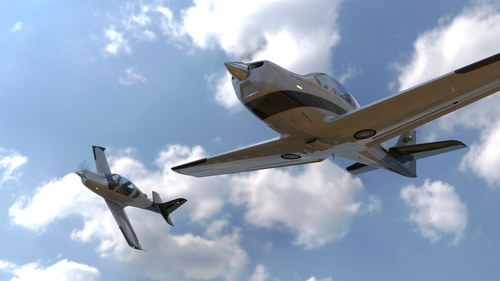 AB Initio - Basic trainer
General flying.
Screening.
Primary trainer
Primary-flight.
Aerobatics.
Instrument flying VFR/IFR.
Night flying.
Formation flying.
Day/night navigation.
Characteristic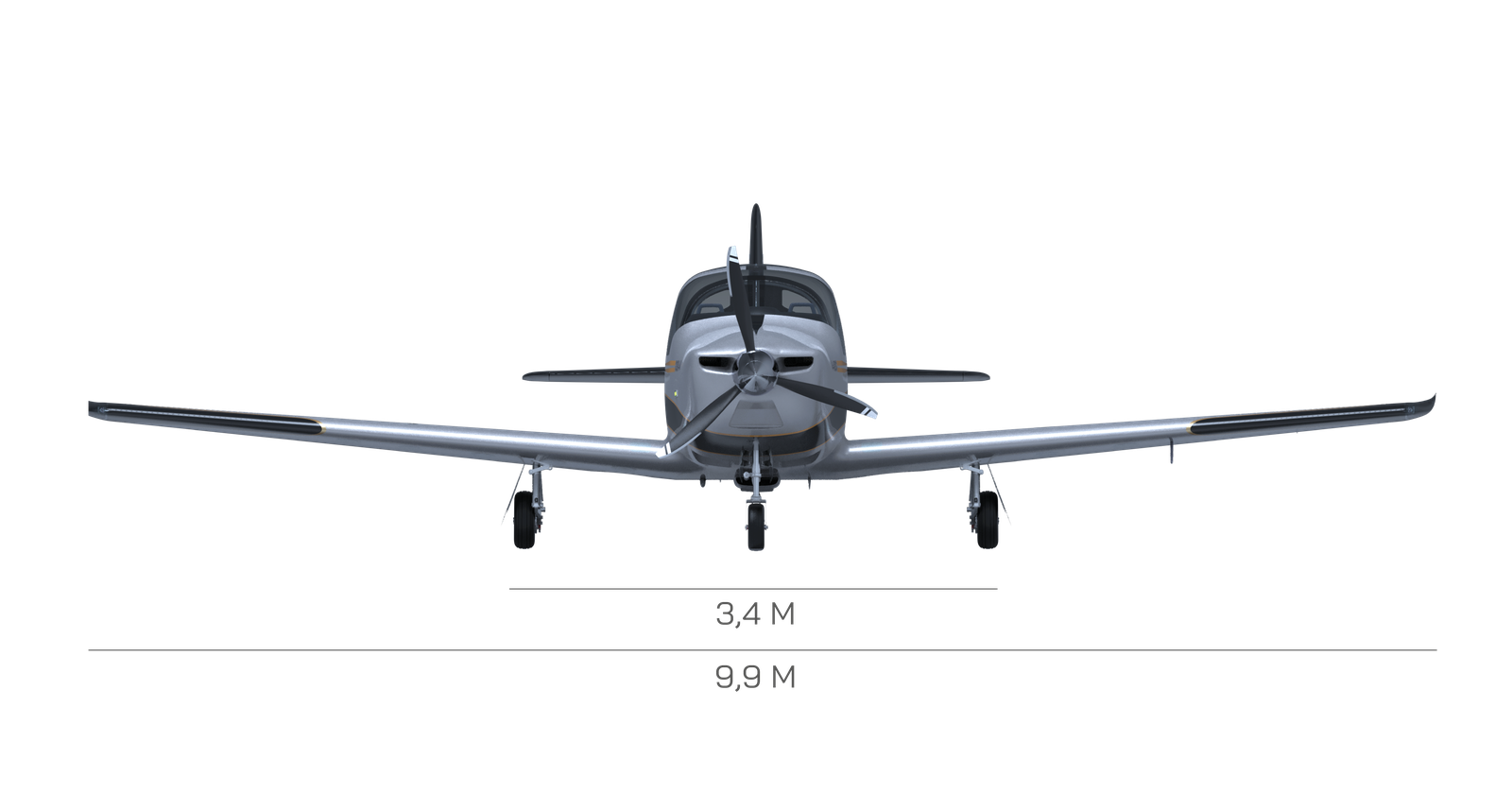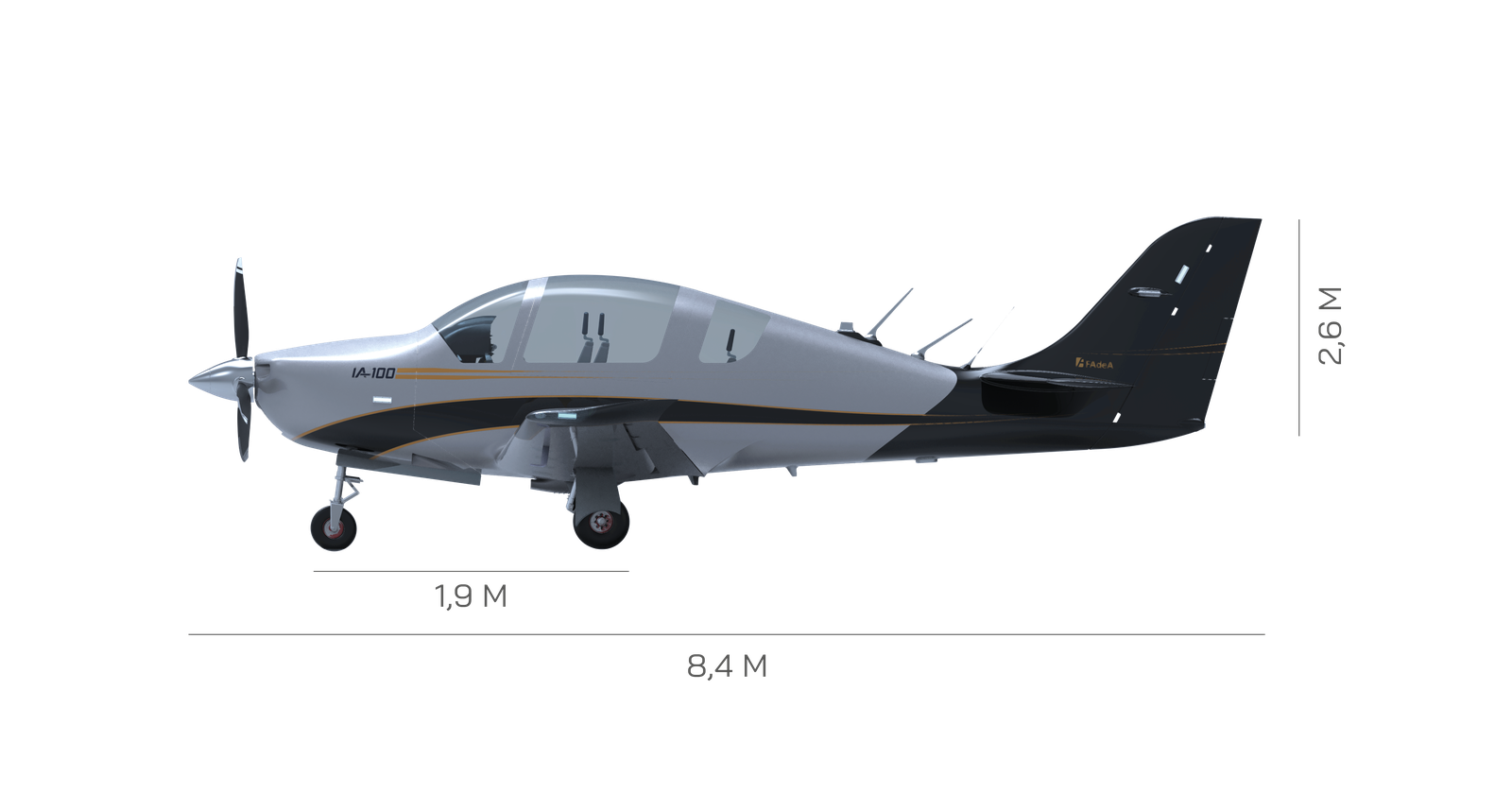 | | |
| --- | --- |
| Maximum Wing Loading | 96 kg/ m2 |
| Power Loading | 5,2 kg/ HP |
| Maximum Cruising Speed (Optimal altitude) | 155 KTAS |
| Rate of Climb (ISA, SL) | 1415 ft/ min |
| Stall in landing configuration | 57 KEAS |
| Takeoff Distance (ISA, Hob=15m) | 500 m |
| Landing Distance (ISA, Hob=15m) | 550 m |
| Range (Max. int. fuel, 45 ' Reserv) | 1090 km/ 590 nm |
| Endurance (Max. int. fuel, 45 ' Reserv) | 4,5 hr |
| Service Ceiling | 18.000 ft |
| Sustained turn angle | 55° |
| Load Factors | +6g ; -3g |
| | |
| --- | --- |
| OEW, Operational Vacuum | 964 Kg |
| MTOW, Take Off | 1350 Kg |
| WF, Fuel | 183 kg |